Behind The Lens: Danielle Zimmerer
This month, our BEHIND THE LENS series welcome's my friend and fabulous photographer, Danielle Zimmerer  to our blog!  She is one fabulous and vivacious woman with a true gift of connecting with her clients, and well, just about everyone she meets.  Her laid back, fun-loving personality puts everyone at ease so that her photo shoots are FUN!  She is also a real team player and I am amazed how involved Danielle is with our local community; always giving, sharing and being on hand to help out!  For our August post Danielle offers some great tips on why the engagement photo session is something you should never overlook!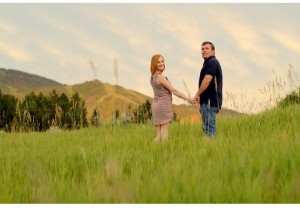 DON'T SKIP THE ENGAGEMENT SESSION!
Why the E- Session ( aka Engagement Session ) is Essential
So your main man, or woman just proposed; your friends + family hosted you an engagement party, your wedding date has been narrowed down and now you are ever so slightly stalking your favorite wedding photographers on Instagram and Facebook. ( Sounds like my kind of timeline!)  Turns out your dream photographer is available for your big day and the time has now come to choose your wedding package. No matter how many hours of coverage you are looking for, you may notice that most packages include a complimentary engagement session. Score!  Here are a few reasons NOT to skip your engagement session, in no particular order!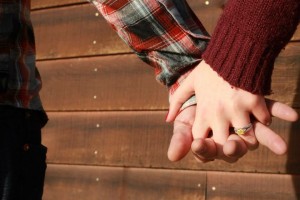 Reason number 832 – Get to Know Your Photographer
Engagement sessions can last about 2 hours, which is the perfect amount of time to meet and chat it up with each other  in a relaxed environment. I encourage my couples to pick two or three locations where they are most themselves, which can be a brewery, a hiking trail or their house; anything goes! This gives the couple a chance to hang out with their photographer before the wedding day, where, let's face it, you probably would like to know the person rockin' a camera in your face ahead of time.  I know I would.
Reason number 3467 – Work the Camera
"What do I do with my hands?" is one of the many hilarious one liners from some Will Ferrell movie, but it is so accurate for most couples that are not accustomed to getting there photo taken, and no one blames you! But that's another reason why getting in session with your photographer before the wedding is an ingenious recommendation!  Finding natural, fun and a few romantic, swoon worthy poses is ideal, and will save you time on the wedding day, which is also ideal.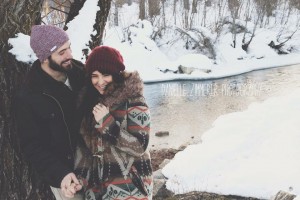 Reason number 2 – Lifestyle Photos for Save the Dates or Your New Home
It's not everyday that you and your soon to be spouse are sporting a gorgeous white dress and dapper suit. Sure, on your wedding day you're glammed up and looking your best, but it probably is not the most accurate representation of your relationship (probably?!) Another reason why the e-session is essential is to give you a chance to create natural and playful images that can be used for your save the dates, thank you cards, and most importantly to fill the frames in your new home!
Reason number 390- Capture Your Fun and Adventurous Side
This is your chance to show off your personalities, hobbies, or your pets, so lets get creative. You have a photographer at your dispense, to follow you around, capture a day in the life of you as a couple. So float in a canoe, fly a kite, snuggle on a blanket, no matter the theme of your e-session, it will surely capture the essence of your relationship beautifully!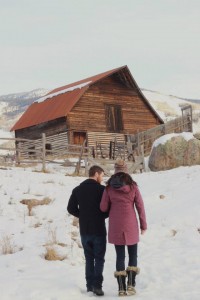 Reason number 1- I'm in Love and I Don't Care Who Knows It!
Sheesh, another Will Ferrell movie quote, but it speaks to me. You've met the person of your dreams,  just agreed to spend the rest of your life together, and you're engaged! What a phenomenal feeling that is! Make sure to take the time to embrace this stage of your life. It will afford amazing memories for your anniversaries to come!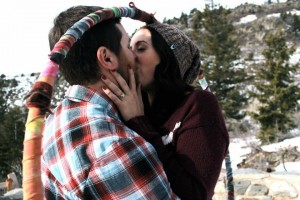 So make sure you book an engagement session, and if it happens to come with your package, score! If it's an a la carte option, make it happen.  You want to make sure you properly announce your love to the world with gorgeous photographs!
Danielle Zimmerer Photography, a self proclaimed rookie on the scene, has booked over 10 weddings her first wedding season, has a go-getter attitude and looks to increase her business each season!  Call The Main Event (303-570-6570) for more information of find Danielle on her website or on Facebook.