Venue of the Month -Bella Vista
 The Main Event has produced many beautiful weddings at the unique mountain wedding and event venue, Bella Vista in Steamboat Springs, Colorado.  We recently sat down with Sal Albert, the Property Manager to catch up and ask her perspective on wedding planning and what to consider when selecting the perfect venue for your wedding.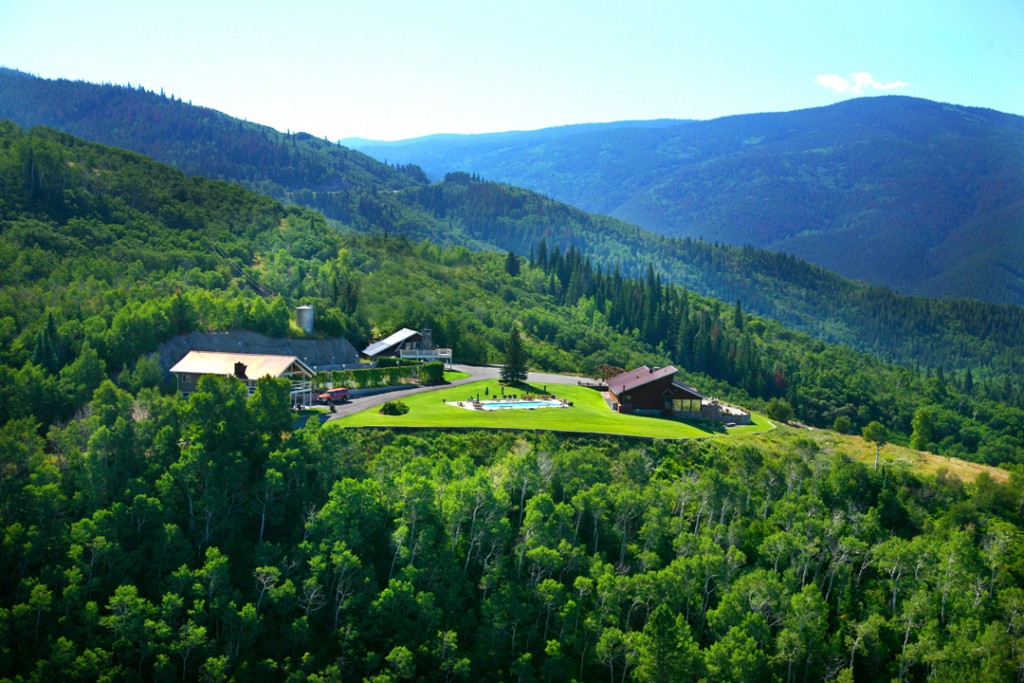 1. What do you think most attracts destination couples to Steamboat?
Steamboat Springs embraces the renaissance of the American Dream.  Whether folks are city slickers or country through and through, this area attracts friendly souls.  What is more idyllic than cowboys, small businesses, and getting in touch with nature?  Our town doesn't just embrace the Rocky Mountain West, we embellish it.  While other ski resorts in Colorado boast their fancy base area, we get to brag about our entire valley.  There is something for everyone in all four seasons, and our community togetherness is palpable from the moment you arrive.  Couples have the advantage of knowing their guests will have an unforgettable experience in Steamboat.
2. What is so unique about staying at Bella Vista?
The most magical aspect of our estate is the ability to have all of your loved ones in one place.  Being able to relax in the comforts of your own private paradise is priceless.  With luxury accommodations, practical layouts for families and friends, and the most incredibly scenery, you'll never want to leave.  We've all dreamed of having complete seclusion in the wilderness, but let's be honest, modern amenities are quite a necessity for couples planning a destination wedding.  Bella Vista combines the amenities of a resort with the location of the backcountry, and our managers ensure your vacation is completely stress free.  There is no other venue in Colorado that provides lodging, picture perfect surroundings, and the freedom for you to bring in any vendor for your special day.
3. What wedding trends are you seeing for 2016?
I'm a huge fan of the flowers and lace!  Okay, this isn't a new trend, but mountain weddings are sure getting creative with both.  From ornate backs on gowns, to worldwide sourcing for bouquets, it seems as if I just can't turn away from the bride.  Although, the men do have a lot of innovative options, too.  My favorites are personal trinkets integrated into engagement photos and wedding attire, like incorporating a love of the outdoors or running with the dogs.  We even had a groom use a fishing lure on his boutonniere!
4. What should all destination couples ask when beginning to plan?
First, ask yourselves what the most important points of your wedding week will be.  Do you want a detailed itinerary with lots of activities?  Could you care less about food and you just want good music?  Think back to some of your favorite parties and events–what do you remember? Identify what makes you two tick, and what kind of experience you want to create.  Once you've organized those priorities, you'll have a much easier time setting a budget and sifting through options.  Because you won't be familiar with the location, it is best to lock in a local planner for the insider tips.  Don't reinvent the wheel–be sure to at least have a day of coordinator as a sounding board for your planning.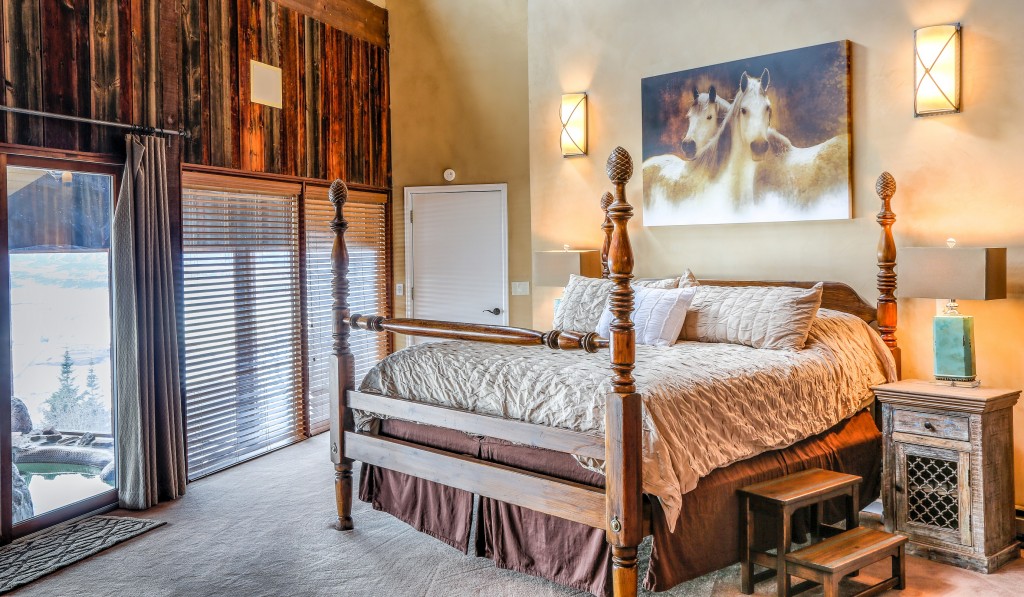 5. Why is having a planner required at Bella Vista?
The staff at Bella Vista has seen every kind of wedding party–from super low budget couples, to black tie, formal affairs.  The one constant for a successful event doesn't lie in how much you spend!  It's all in the prep work and execution.  It may sound all well and good to DIY, or have your best friend and mother-in-law walk you through party planning, but nothing compares to having a professional.  Here's the bottom line: you get one shot to design your dream wedding.  Don't pretend you're an expert.  Give yourself the gift of a wedding planner, and make sure someone else is putting out the little fires that you don't want to worry about.  Your sweetheart will be sweeping you off your feet and you won't even notice the caterer forgot the appetizers, before your planner makes it right!
6. What unique services and ammenities does Bella Vista offer?
Because we are an independent rental property, our services are tailored completely to the individual guest.  While the property itself provides an unparalleled backdrop for your photo album, the homes offer everything you could possibly want to feed and entertain your guests. Each of our 12 bedrooms suites, 4 kitchens, and spacious living areas are equipped with top of the line furnishings and any gadget, gizmo, or game you can think of.  If you have any requests or problems, our on-site managers are on call 24/7, but otherwise, you party however you like.  We put your comfort and privacy above everything else, so you never have to worry about 100 staff members breathing down your neck or setting rules about using the fire-pit.  In this respect, allowing you independence and freedom is perhaps one of the top reasons couples choose Bella Vista.  The chauffeured shuttle, tennis court, oversized grotto hot tub, and private pool are pretty popular, too.  You will rarely have the opportunity for both families to come together and celebrate your love, so we want you take advantage of this Colorado estate as if you were going home to grandma's.
7. What do you think couples need to consider when selecting a venue for their wedding?
Start with the couples budget and theme.  The next question is, how involved do you want to be? Some couples like an "all inclusive" type venue that provides everything from catering to tables and chairs to audio visual equipment.  Many of those types of venues will require you use all of their tables, linens, bartenders, etc., so you are quite limited in a creative sense.  Bella Vista seems to attract the more hands on bride and groom.  Families who want to spend quality time together for the week and lend their talents to the Mr. & Mrs. find the estate to be a wonderful home base.  Every wedding layout is totally unique, and guests choose how much they want to spend on food and entertainment, which makes the process much more personal.  They can relax and have fun because there is no strict preset menu or timeline dictating the celebration, like some locations which churn out three events a day.  I still recommend couples work with a planner so that they can pinpoint each aspect of their special occasion. Then they can relax and love how much community they create.
To book your wedding, private party or corporate event at the Bella Vista Estate contact Sal Albert at 970-879-4449.
Or call The Main Event 303-570-6570 and we will be happy to help!