Using Scents to Enhance Your Parties
I am all about great scents.  I love finding new and unique fragrances that highlight the mood I am in, the time of year, the weather or even what I am wearing.  The sense of smell is an often overlooked sense but when employed properly, can add depth and interest to any experience.  Even some major hotel chains are now incorporating signature scents as part of their customer experience.  You can replicate this in your own home or at your next party. While you do need to be careful of having or wearing heavy scents during a meal or reception because it can interfere with your sense of taste, I think a scent can enhance a party or gathering when used in a subtle or nuanced way.
For at-home mingling type parties, I will often simmer a concoction of herbs and spices on the stove.  Simply boil 4-6 cups of water with about two tablespoons each of several different herbs and spices like cinnamon sticks, whole cloves, dried apple slices or peels and orange rinds.  After the mixture boils, simmer for about an hour, adding water as necessary to top it up. (Set a timer so that the pot does not run dry.)  I also use dried lavender and thyme with dried or fresh orange peels.  Another option is to add fresh pine needles.  In warmer weather, mint and lemon peels add a fresh scent to your home.
For dinner parties or wedding receptions, one of my favorite ways to add a touch of fragrance is introducing a scent as a prelude to the meal.  In the photo below, I tied sprigs of rosemary to the napkins to foreshadow the roasted potatoes with rosemary that were served with the entree.  Other herbs that would work well in this way depending on your menu are lavender, thyme, oregano, mint, parsley or basil.  (Though the latter three should be set out within 30 minutes of the meal to prevent wilting.)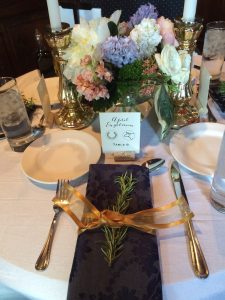 Finally if you love to wear scents, I'm going to let you in on a little fragrance find!  A few years back I stumbled upon a perfumery that makes wine inspired fragrances.  I have a lot of clients who really love food and wine and so I've been giving these scents as gifts to my foodie friends and clients.  They are unique and out of the box as far as fragrances and fun for anyone with an appreciation for the complexities of wine making.  So here's the link to Kelly + Jones  a great option and answer to the question "What gift should I buy!"  These fragrances would be a wonderful holiday gift, bridesmaid gift, or birthday gift for any wine and perfume enthusiast!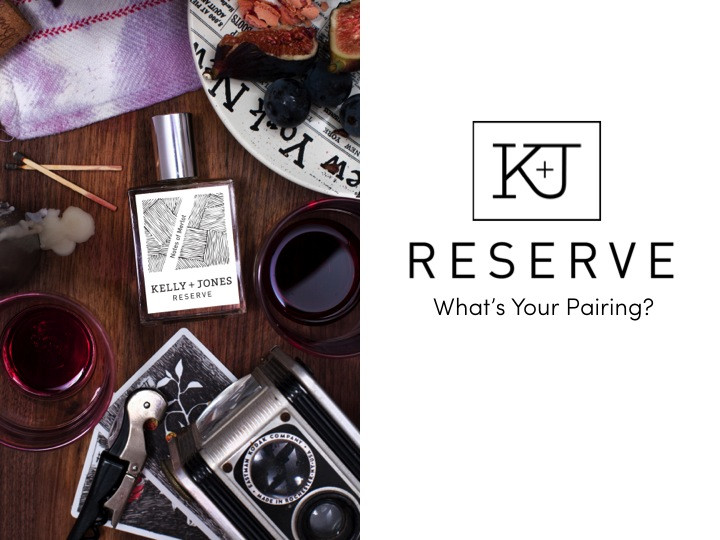 Wishing everyone a very happy holiday season with good scents abounding!
Jill