Sarah and Mitch
Kismet, fate or chance, what ever you might call it, cupids bow was most definitely drawn when Mitch sat in the wrong seat on a return flight from a business trip.  That seat belonged to Sarah and after Mitch found his correct seat across the aisle, they chatted during their flight home.  To their surprise they discovered they both worked at the same company but had never met at work.  After they returned, cupids arrow stuck in Mitch. He looked up Sarah's email through the company directory and asked her out for dinner.  The rest they say, is history…
As I worked with Sarah and Mitch it was a lot of fun getting to know them and to learn about their interesting careers in engineering and aerospace.  One of the other things that brought them together was their mutual love of travel and snowboarding.  Mitch proposed right on the High Noon run in Steamboat and then boarded down to make the announcement to the families.  As an avid bicyclist, Mitch decided to make that a statement on his grooms cake.
The August day started out with beautiful weather but a bit of rain threatened the outdoor ceremony at the Overlook at the top of the gondola.  While the skies looked stormy most of the afternoon, they cleared a bit and made for a dry ceremony with some beautiful grey clouds as a dramatic backdrop overlooking the entire Yampa Valley.  The festivities took place downtown at Aurum Food and Wine where the guests enjoyed a lovely dinner and dancing on a deck overlooking the Yampa River while Pat Waters sang and played all their favorite songs.
Mitch and Sarah's wedding was a lovely relaxed expression of their love, and were surrounded by the love of family and friends who were with them to celebrate.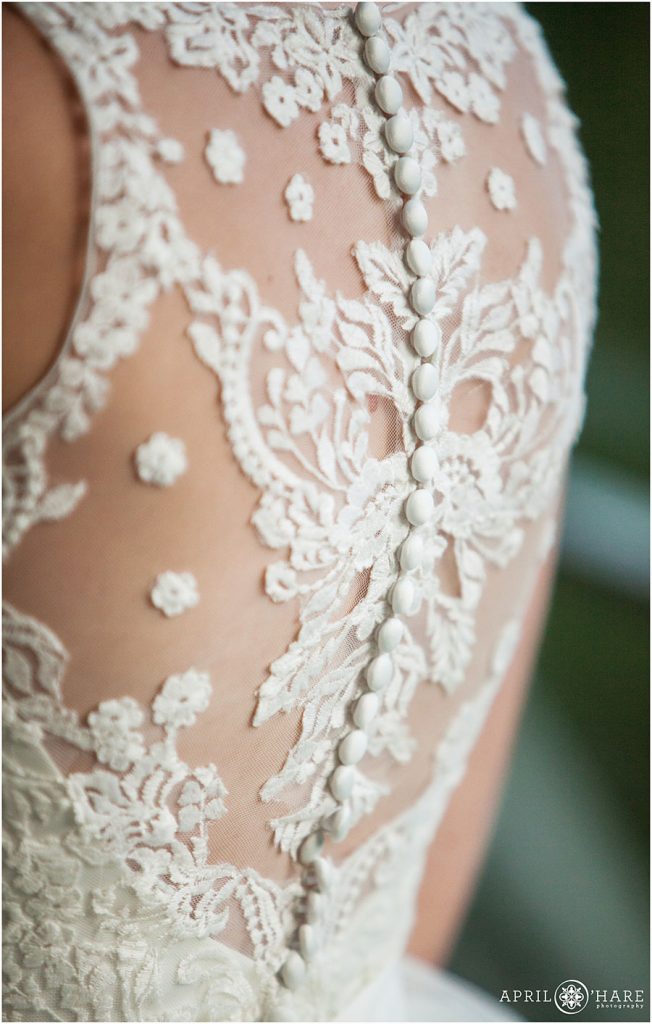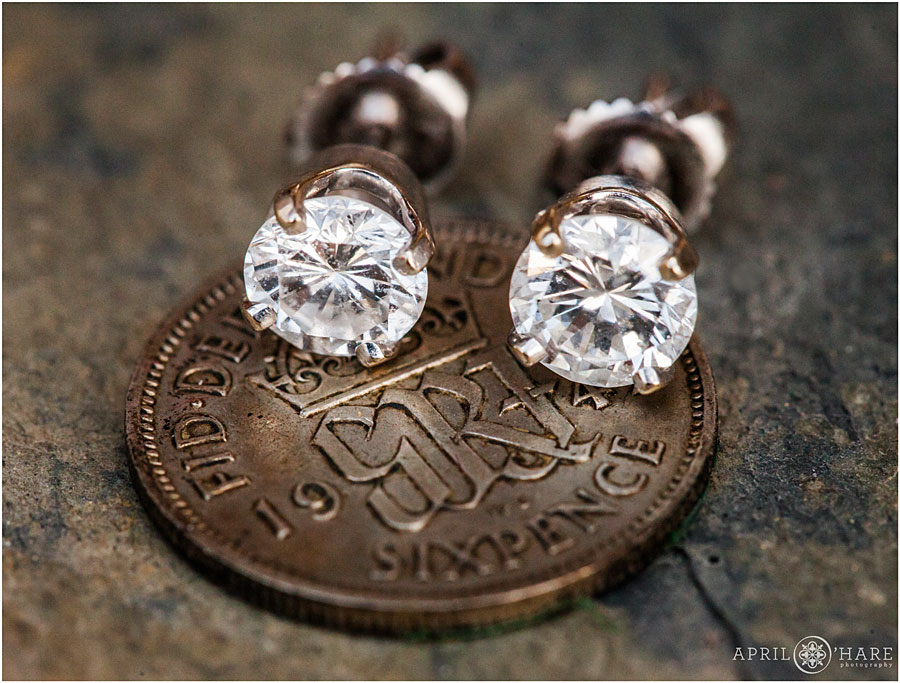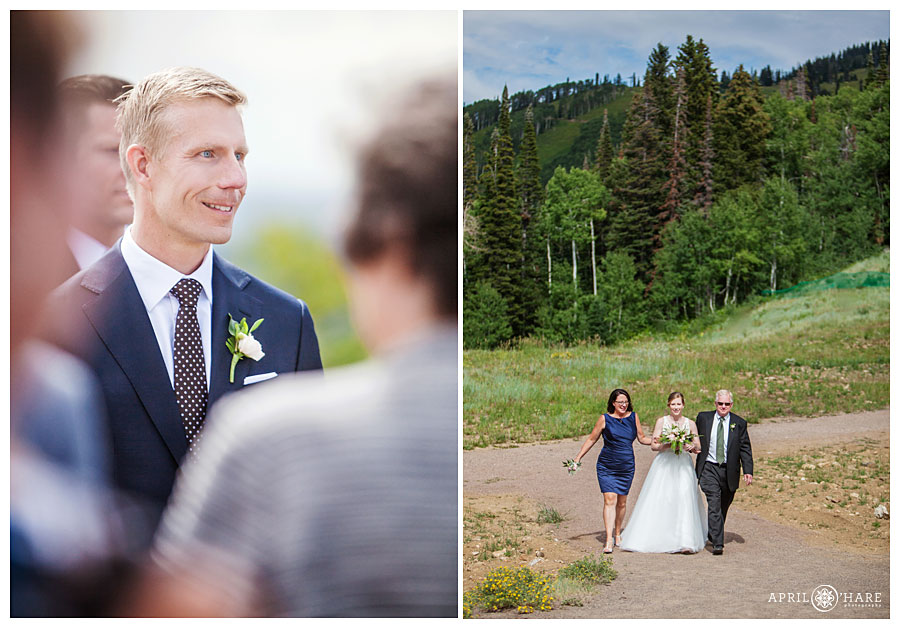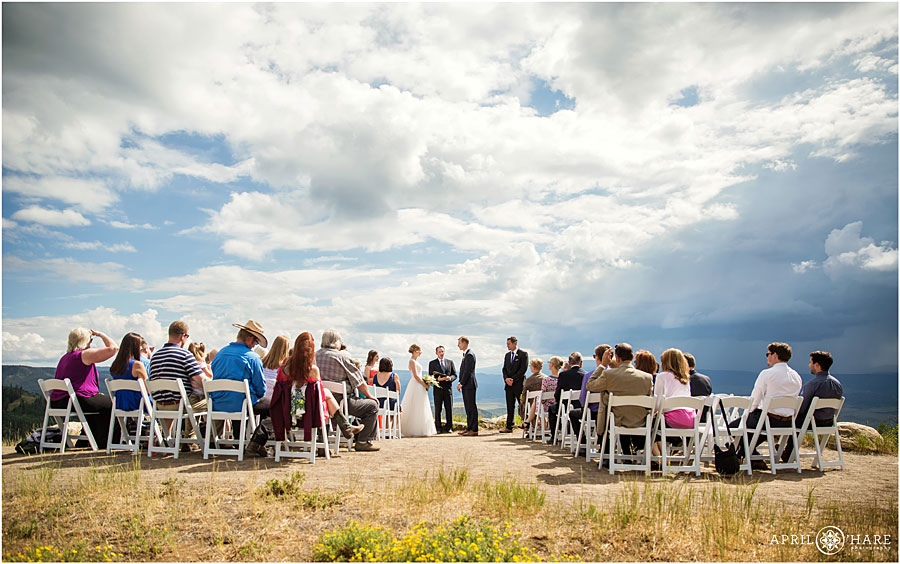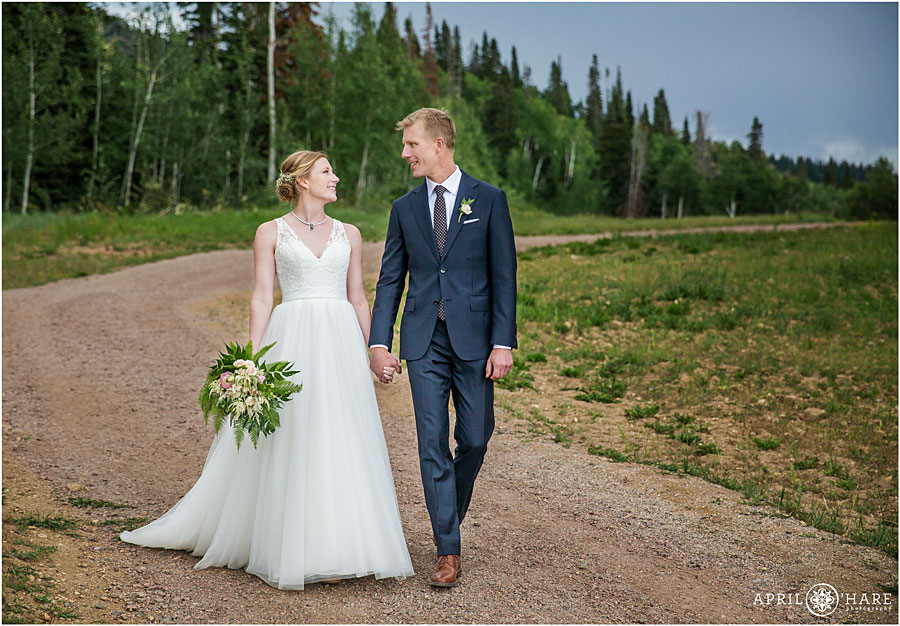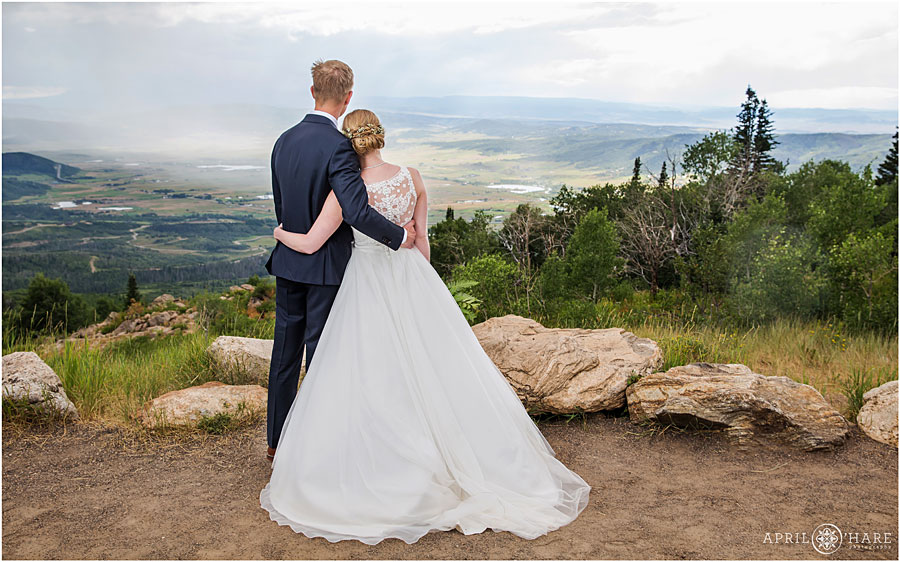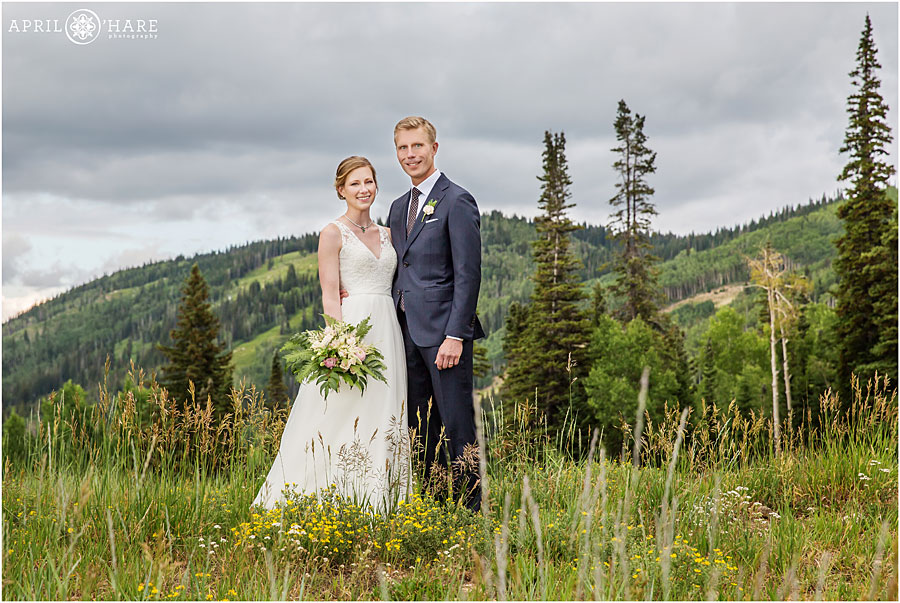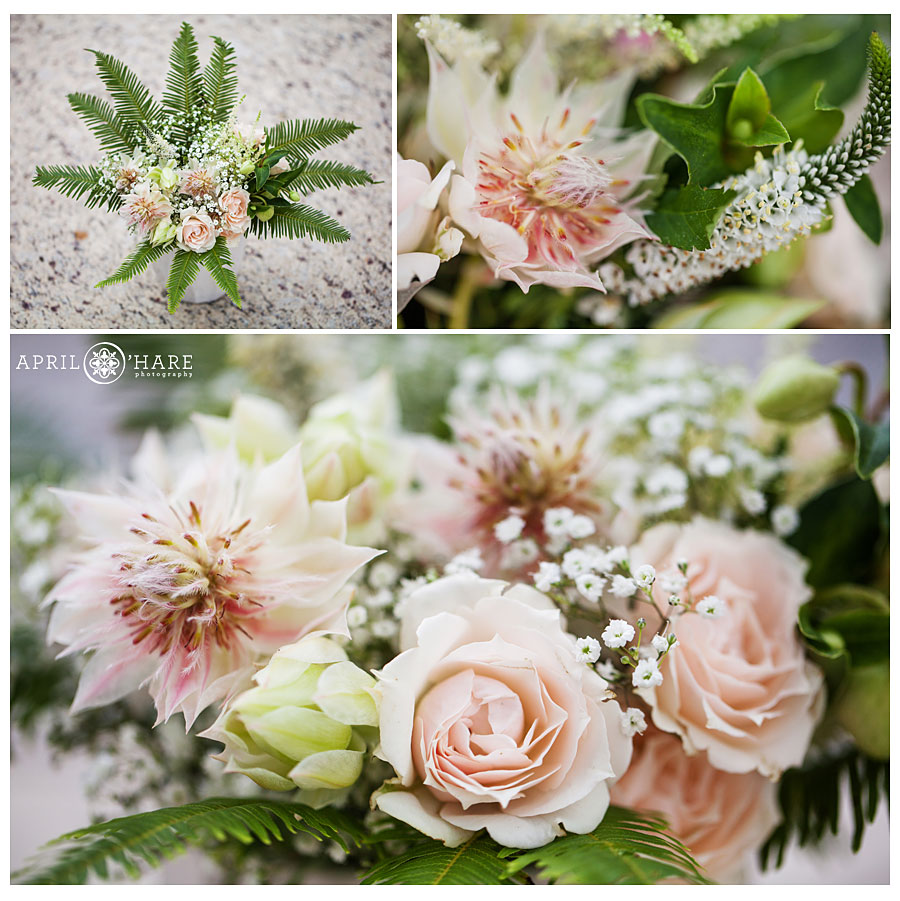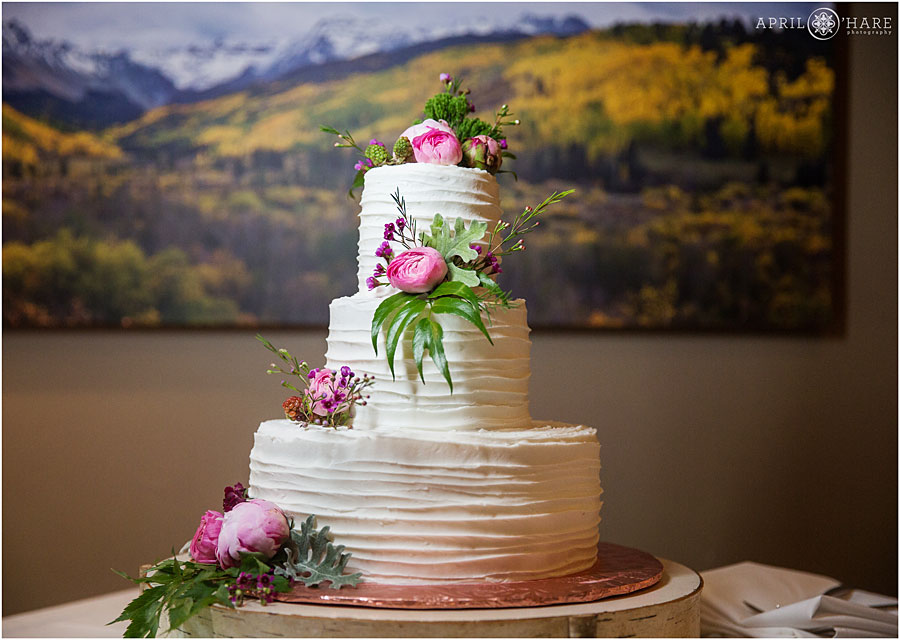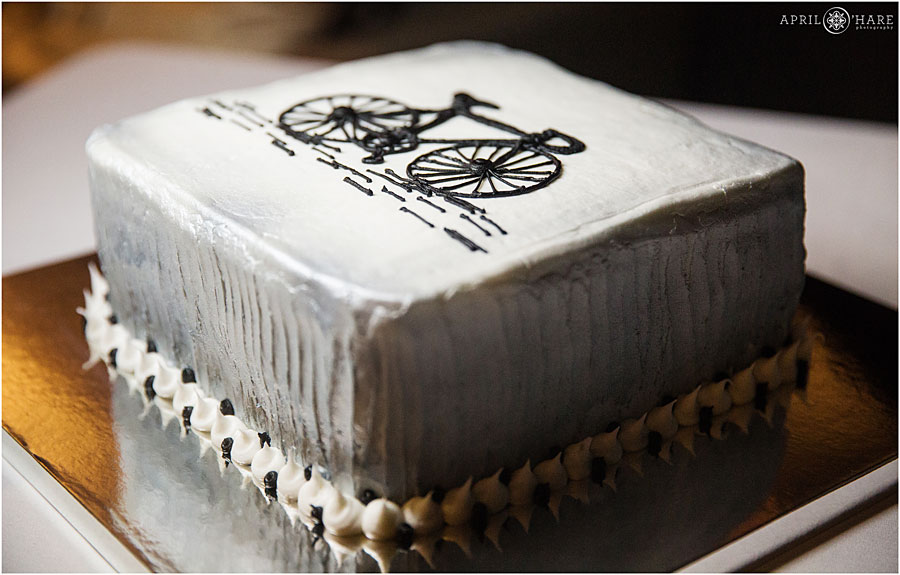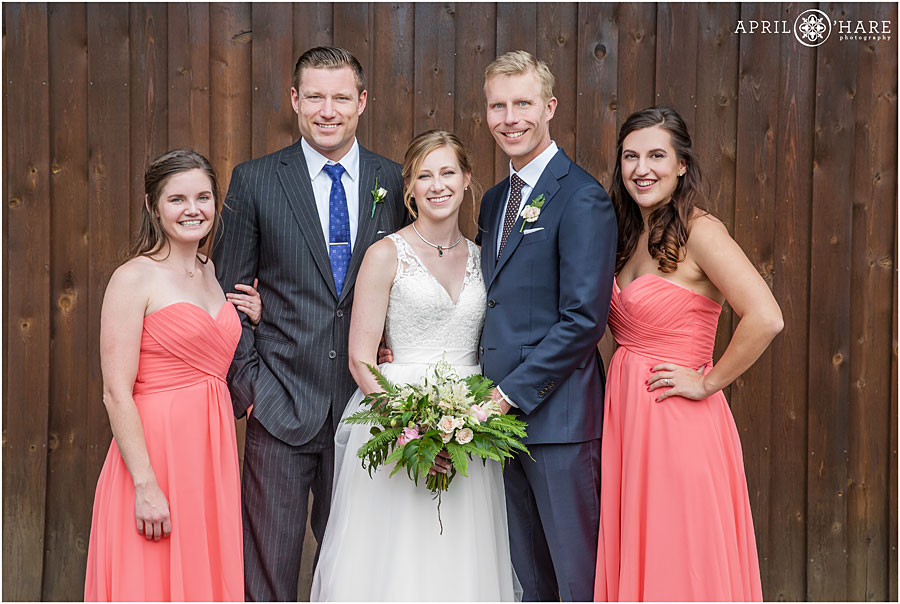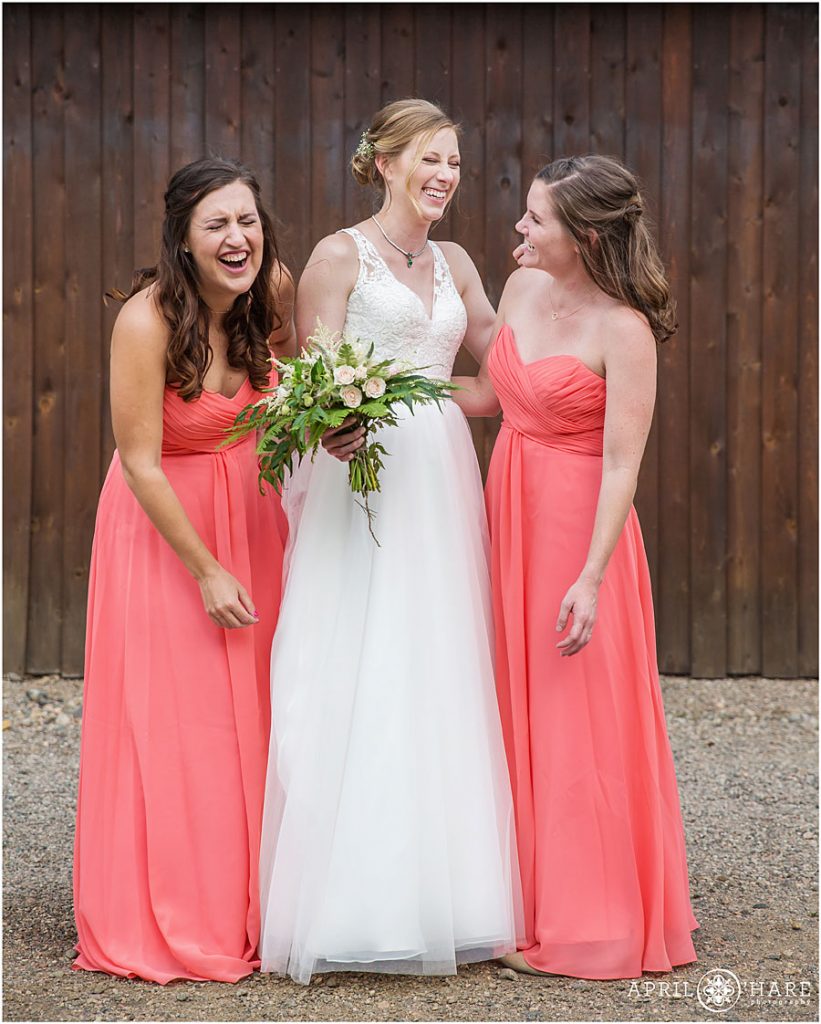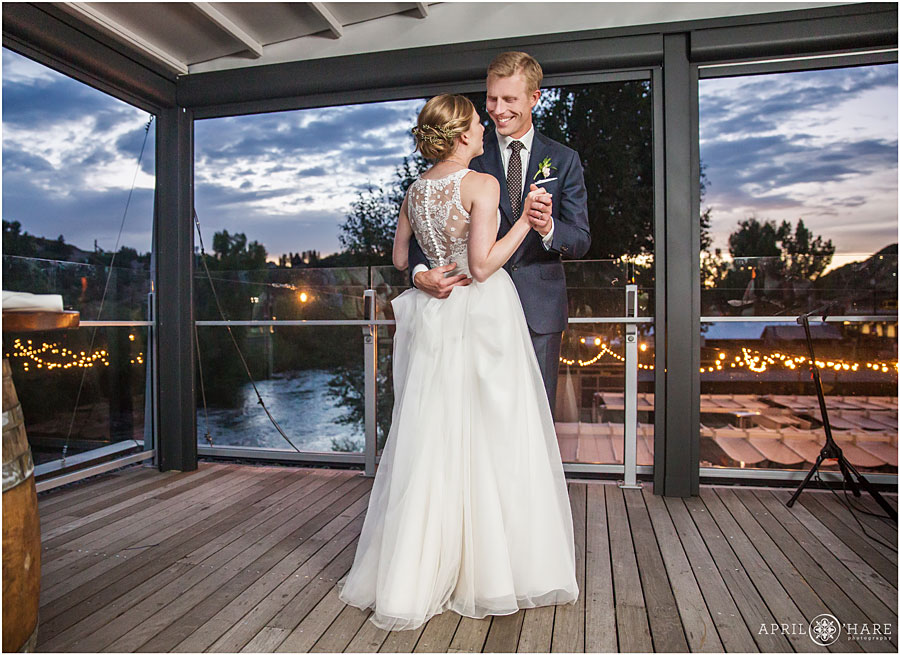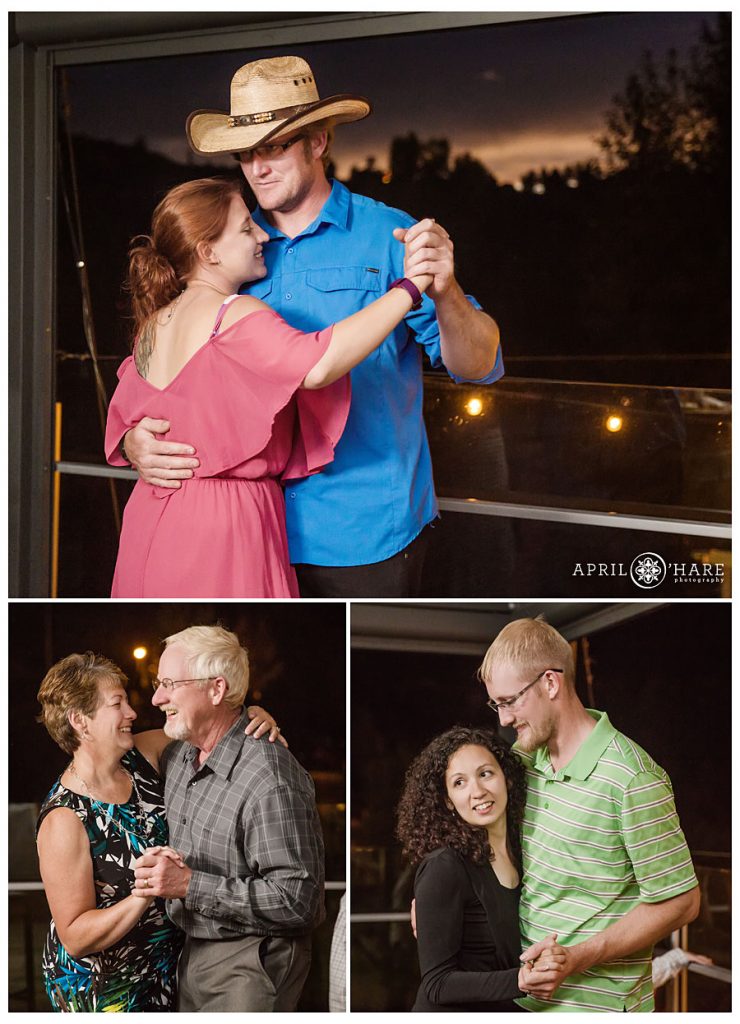 Wedding Planner: The Main Event     Photographer:  April O'Hare Photography     Music: Pat Waters
Ceremony Location: The Overlook at Steamboat Ski and Resort Corporation   Officiant: Tim Selby
Flowers:  Steamboat Floral     Hair and Makeup:  Comb Goddess
Reception and Caterer: Aurum Food and Wine